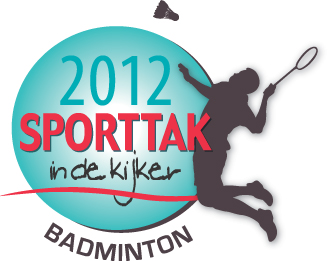 Op donderdag 19 april 2012 organiseert PBO, samen met Badminton Vlaanderen, de Vlaamse Liga Gehandicaptensport en de provincie Oost-Vlaanderen een vorming in verband met het opstarten van een G-werking in een badmintonclub.
G-badminton of badminton voor personen met een handicap verdient in dit badmintonjaar bijzondere aandacht. Omdat er op dit moment nog maar weinig clubs zijn met een G-werking, leek het aangewezen om jullie te informeren over het opstarten van een G-werking binnen je club.
Voor wie? Niet alleen voor clubbestuurders, maar ook voor begeleiders van G-sporters, trainers, … kortom iedereen die interesse heeft in een G-werking opzetten.
Wanneer? Op donderdag 19 april van 19u30 tot 22u.
Waar? Huis van de Sport – Zuiderlaan 13 – 9000 Gent
Kostprijs? Deelname is gratis, meer nog iedereen ontvangt een syllabus en een deelnameattest.
Inschrijven of vragen? mail naar secretariaat@badminton-pbo.be
Meer info: in deze folder.